Where?
Commissioners Meeting Room
On the 1st floor of the Rogers County Courthouse
200 S Lynn Riggs Blvd,
Claremore, OK 74017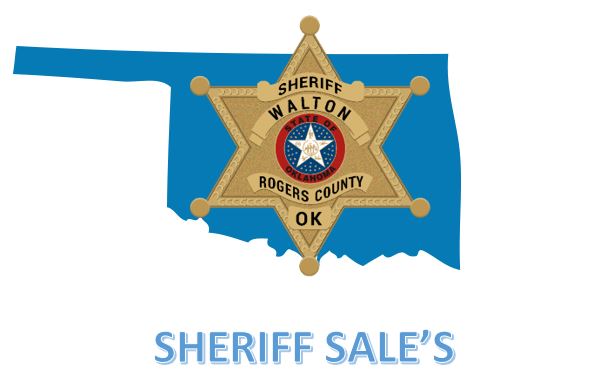 You do not have to be registered to bid. Anyone interested in a property needs to show up at the sale by 10 am. Sales will begin promptly at 10:00 and typically will go quickly.  Please note that a sale may be recalled at any time up until the time of sale.
Properties will be announced by the case #, name of parties, and the common address if known. The attorney representing the plaintiff(s) will then set the opening bid. The opening bid must be at least 2/3 of the appraised value of the property. Properties cannot be sold for less than the 2/3 amount. If the amount owed on the property or judgment is for less than 2/3 of the appraised value, the attorney may enter a "no-bid". The 2/3 amount will be announced and bidding can commence at the amount.
Please note that the attorneys are given bidding instructions by the plaintiff(s) and are free to bid the property up on their behalf.
Winning bidders are required to deposit 10% of their winning bid amount with the court clerk's office within 24 hours of the sale in the form of a cashiers check.  If you have questions about payment please call them at 918-923-4961. The remainder of the balance is due before the confirmation hearing, which depending on the docket will be set approximately 3-4 weeks after the sale date. The court clerk can advise you of the date when you place your deposit.
Please note that any questions you have regarding a property needs to be addressed before the sale date.
 You may research the property at the courthouse. For instance, if you want to verify the amount of land that is with a residence, you could contact the Assessor's office. If you want to see if there are any other liens, you can check with the County Clerk's office. For property tax information contact the Treasurer.